Accelerating civic impact through an England-wide action learning programme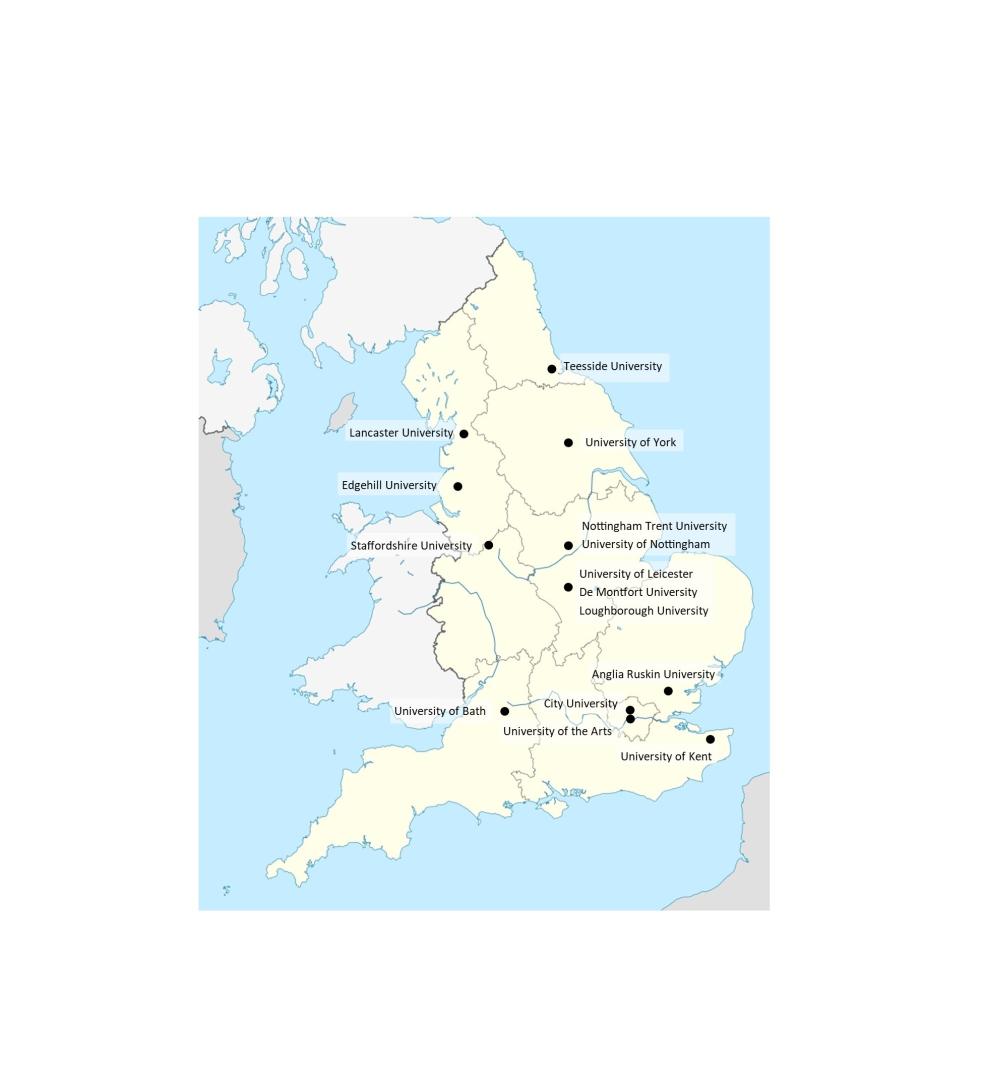 01 / 08 / 2023
We are pleased to announce the launch of the National Civic Impact Accelerator (NCIA) Action Learning Programme (ALP).
Twelve civic university partnerships have been selected to take part in the programme which will see the participants working together to address challenges in developing civic engagement and co-creating innovative solutions. The ALP is designed to help transform the work of the partnerships, while also generating learning for others working across the country in place-based networks.
38 partnerships applied to take part in the process, demonstrating the level of interest and commitment to civic partnership working. The ALP partnerships were chosen to ensure the programme had a good geographical reach across the country and involved: people at different stages of their civic journey; different sizes and scales of partnerships; and different types of location (urban, coastal, rural etc.).
Sophie Duncan, co-director of the NCCPE reflected 'We are delighted to lead the Action Learning Programme as part of the NCIA project. There is significant expertise within civic university partnerships, but also a range of specific challenges impeding progress. An action learning approach will enable innovation and generate insight into how to tackle these challenges and put new ways of working into practice. The programme sits at the heart of the NCIA programme, ensuring we can draw on the evidence base, and share learning and insights with others.'
Adam Leach, NCIA Programme Director at SHU, said 'I am thrilled to see these 12 civic university partnerships coming together with the fantastic team at NCCPE through the NCIA's Action Learning Programme, to tackle common civic engagement challenges and find solutions that will transform their work. Their efforts will generate valuable learning and insights and help answer the question of how universities can become truly civic. I'm really excited to see the impact of this programme for higher education and communities across the country.'
The 12 partnerships include:
Anglia Ruskin University
City, University of London
Edge Hill University
Lancaster University
Universities for Nottingham; University of Nottingham & Nottingham Trent University
Staffordshire University
Camberwell College of Arts, part of University of the Arts London
University of Bath
University of Kent
Universities Partnership: Working together for Leicester, Leicestershire and Rutland; University of Leicester, De Montfort University & Loughborough University
University of York
Teesside University
The partnerships will join a dynamic action learning programme over the next 18 months, working on a range of challenges, including how to measure the impact of civic partnerships; how to develop equitable partnerships which realise mutual benefit; how to find meaningful ways to involve communities and citizens in decision making, and how to work with communities to address the climate agenda.
Together, the projects will help answer the question: how do universities need to change to be 'truly civic' in their work? As experienced change-makers in the HE sector, we bring a track record of supporting this kind of transformation, helping universities to embed engagement in organisational strategy, and providing tools and resources to accelerate institutional change.
Follow us and the NCIA for updates on the action learning programme, resources and opportunities to develop your university as a civic institution.