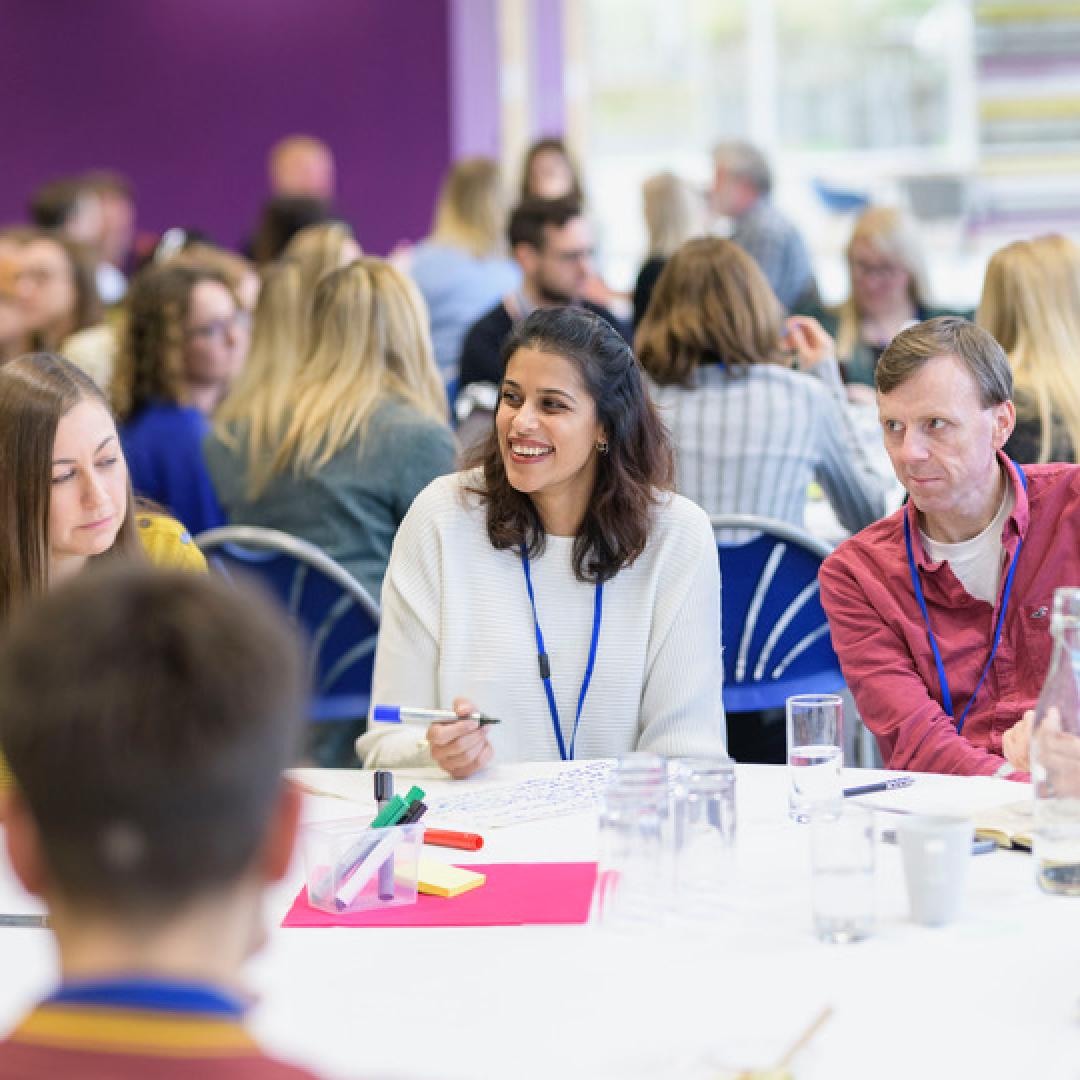 Engage Conference
updated on 07 Dec 2023
5 minutes
Be inspired, challenged and renewed at the NCCPE's flagship event. 
About the conference
An opportunity for those with a stake in public and community engagement in higher education to come together, explore new ideas, share new practice, and co-create new ways to approach ongoing challenges. Whether we come together online or in person, Engage is always lively, informative and provocative – and never the same conference twice.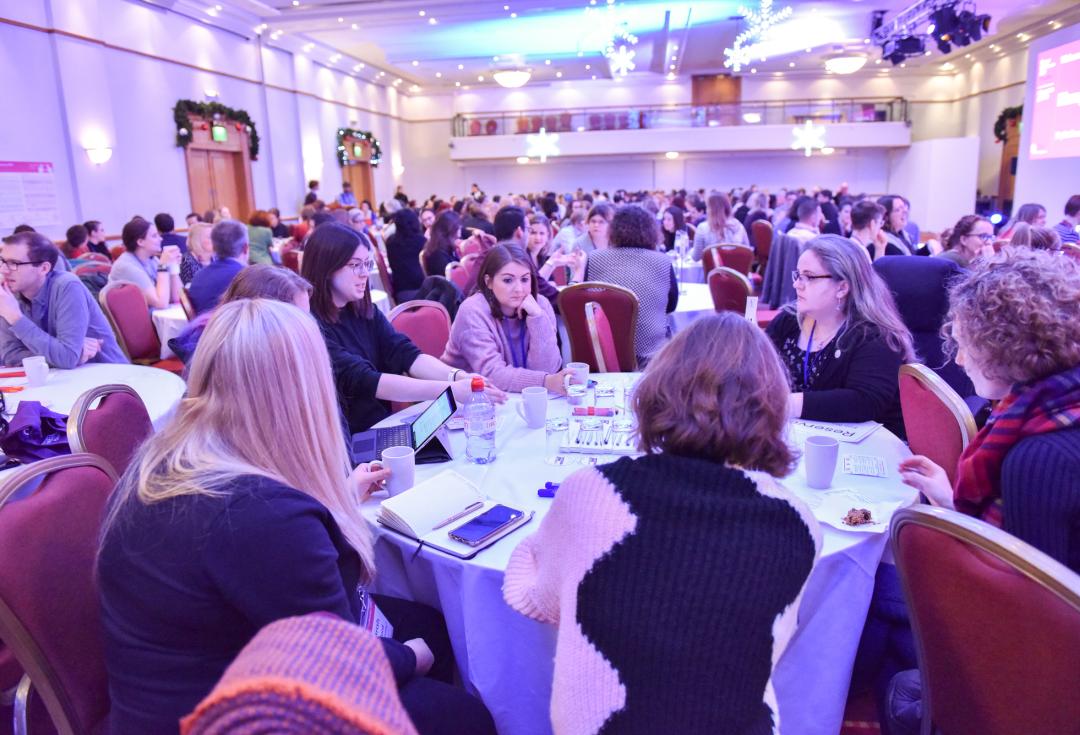 Every time I attend Engage I go back to work with lots of ideas to implement and reflect upon after being inspired and challenged through the sessions
Engage Conference delegate
Engage 2023 Conference programme
Time   

Session 

9:30 –10:45 

Plenary: Developing place-based engagement

Join Paul Manners in Conversation with:

Chi and Jane are both committed to the Northeast. Come and hear more about what motivates their work; the role of universities cities and regions; what they have learnt about working collaboratively; and their ambitions for the future of place-based engagement.

10:45 - 11:15 

Take a screen break, grab a coffee, and review your options for the provocations.

11:15 – 12:45 

Provocations

Join Katherine Hathaway, as she invites our provocateurs to share their views before joining an interactive workshop of your choice. The session will end with an opportunity to hear back from our provocateurs reflecting on the outcomes and next steps. Topics include 'Can public engagement be truly ethical?'; 'are we talking amongst ourselves?; and 'Have developments in engagement and impact outpaced provision for 'an engaged PhD journey'? Click here to explore the provocations.

At the end of the session there will be an opportunity to hear about the Engage Fellowship Pilot and how you can get involved.

12:45– 13:30 

Lunch: We encourage you to use this time to take a break, grab something to eat, and reflect on what you have heard so far….is there anything you want to put into practice in your own work. 

13:30 - 14:45

Engage Carnival 

Roll up to the Engage Carnival where Sophie Duncan will introduce you to a festival of engaged practice. 10 stalls will be open for business, and you will have the opportunity to visit three of your choice. Click here to see what stalls will be at the carnival!

14:45– 15:00 

Break 

15:00 –16:30

Plenary: Futures of engaged research

Join Jaideep Gupte, AHRC's Director of Research, Strategy and Innovation and a panel of people deeply invested in engagement as they explore their motivations for engagement and consider what futures could be possible. Panellists include:

Pen-Yuan Hsing, Early career STEM researcher, Bristol University

Mai Musié, ECR (Inclusion, Participation & Engagement) Fellow at the School of Advanced Study , Research Impact at Swansea University, and Project Manager at TORCH, University of Oxford.

Niamh Nic-Daeid, Leverhulme Research Centre for Forensic Science, Dundee University

Sophie Duncan will then host the Watermark Awards, presented by Jim Al-Khalili, theoretical physicist, author and broadcaster. Come and celebrate the embedded work of colleagues from across the sector, evidencing their commitment to engagement at the heart of what they do.
Engage Live 2024: Innovating Practice
Engage Live 2024 will be hosted in Bristol on the 1st and 2nd of May 2024 and is going to be a celebration of excellent engagement practice in all its forms - led by researchers, engagement professionals, communities, charities and organisations acting as agents for societal change. If you have developed creative ways to share and build knowledge; are working to build inclusive research cultures; or creating change from the ground up, then we want to hear from you! 
The call for contributions is open until Tuesday 19th December.
Event Information for Engage 2024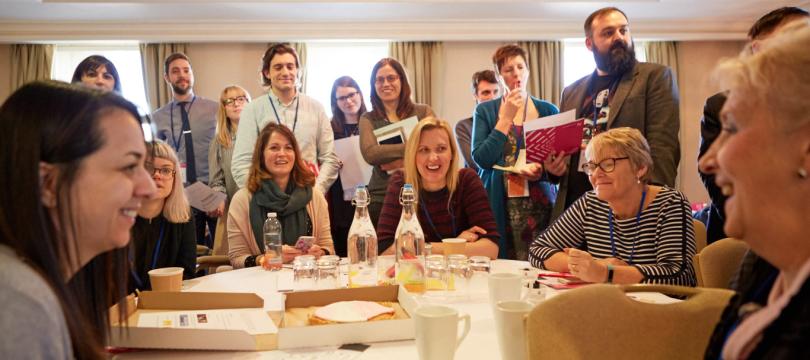 Registration fee
The indicative cost for Engage Live 2024 is £380 (ex VAT). There will be a limited number of bursaries available to enable community organisations, early career researchers, and organisations from outside Higher Education Institutes to participate if the ticket price is prohibitive. Further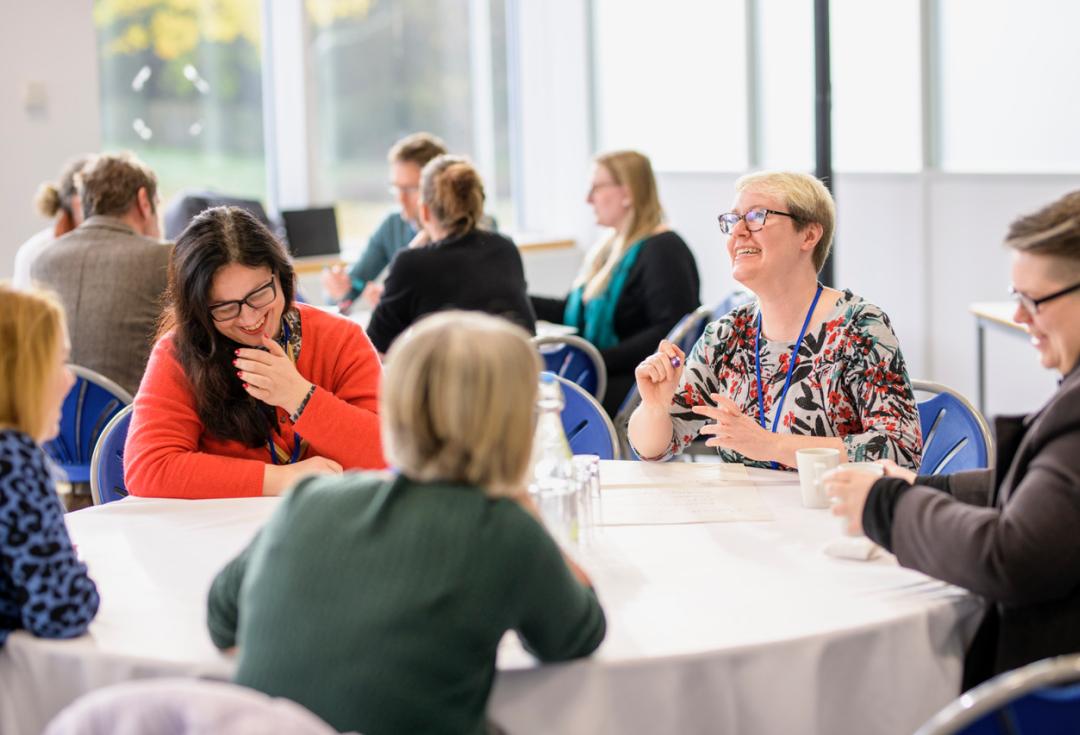 An Inclusive Conference
We value the participation of everyone in the NCCPE network and want our work to be fulfilling and enjoyable for everyone, regardless of gender, gender identity and expression, sexual orientation, disability, physical appearance, body size, race, age or religion. We will not tolerate harassment in any form. 
Participation in NCCPE Engage Conferences indicates that you are willing to abide by our practice guidelines. 
Previous Engage Highlights
Catch up with all the highlights, discussions, outputs and action from Engage 2022 and the Engage Unconference 2021. Explore exhibits, activities and outputs, stream our inspiring plenaries and celebrate the Engage Watermark winners.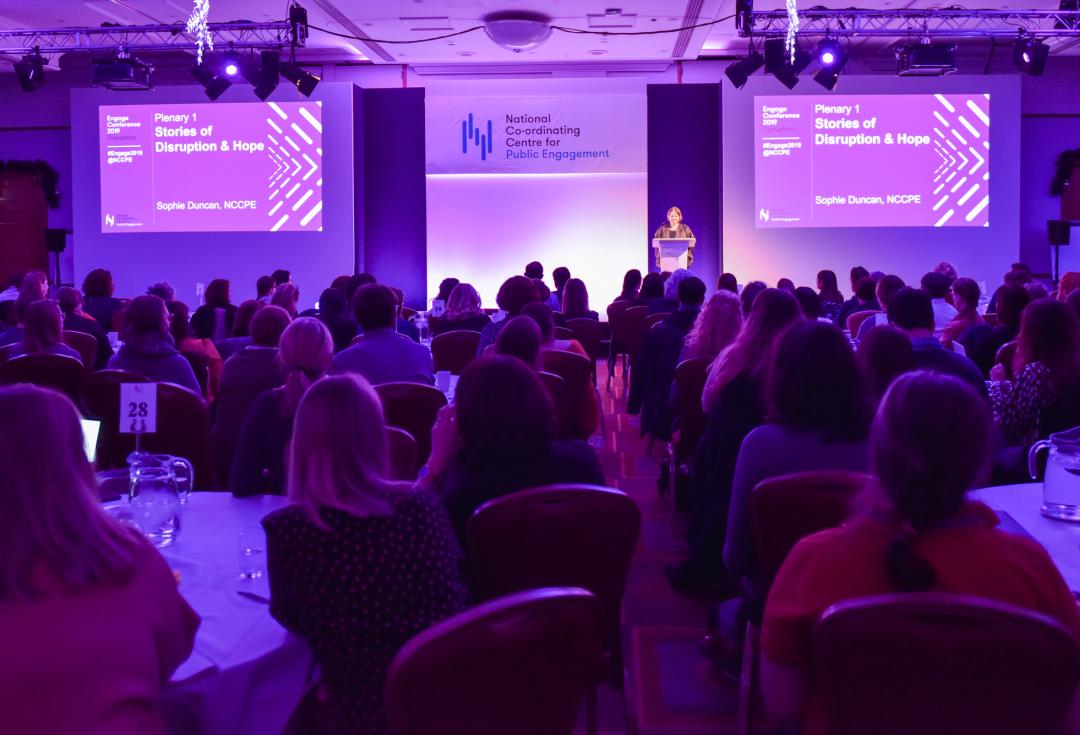 The National Co-ordinating Centre for Public Engagement (NCCPE)'s Engage Conference has been running annually since 2010, providing an opportunity for all those interested in public and community engagement in higher education to come together, and be inspired, challenged and refreshed. Find out more about each of our past conferences.