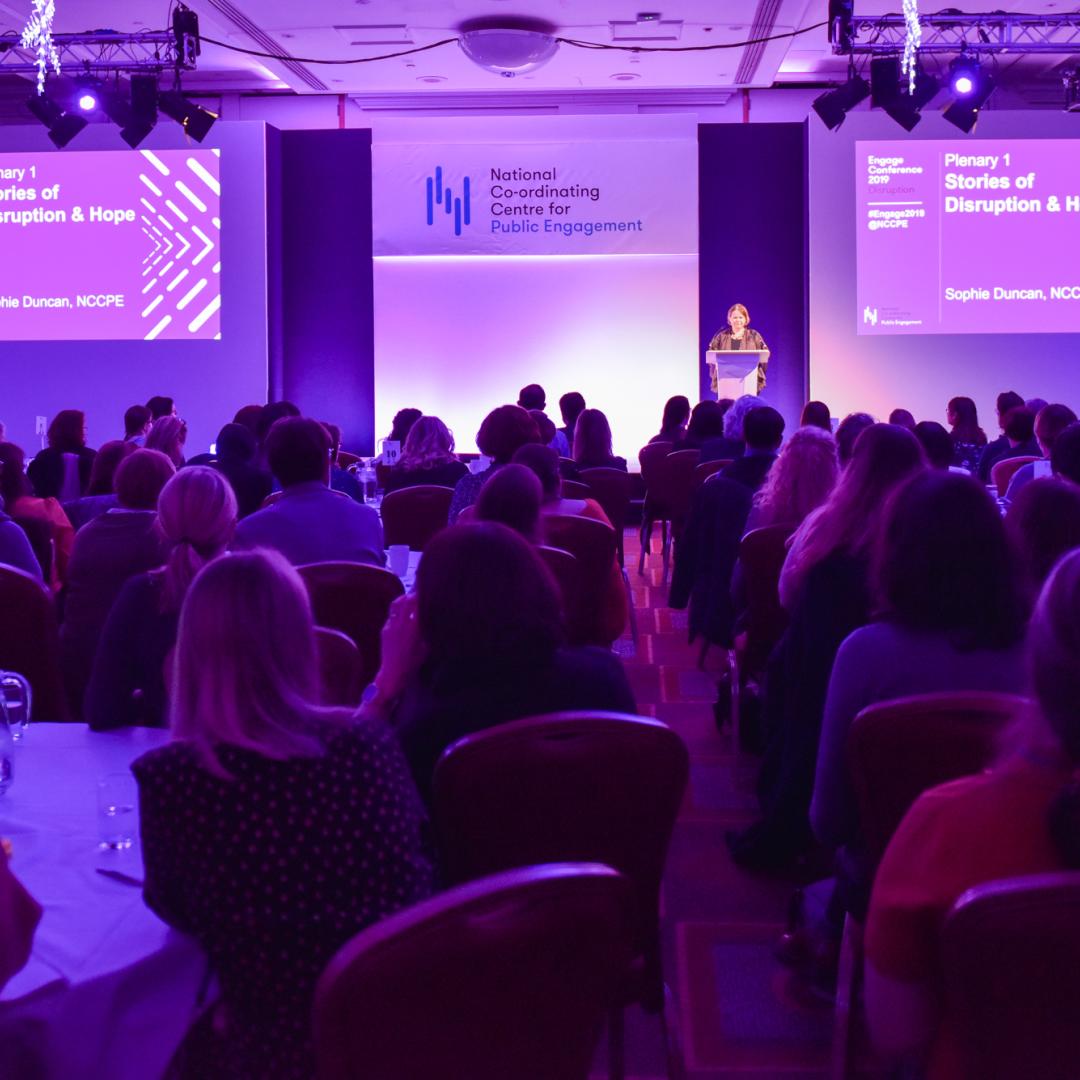 Past Engage Conferences
updated on 03 Nov 2023
1 minute
The National Co-ordinating Centre for Public Engagement (NCCPE)'s Engage Conference has been running annually since 2010, providing an opportunity for all those interested in public and community engagement in higher education to come together, and be inspired, challenged and refreshed.
We are keen to see conversations and ideas build year on year, and ensure that Engage provides a thoughtful and interesting space to take our collective thinking forward.
conference
Engage Conference 2022: Changing Universities
As the pressures on the university sector mount – demanding change on our internal cultures and a step change in our engagement with wider society – the 2022 Engage Conference provided a welcome space to pause and make sense of the collective challenges we face. Bringing together people from inside and outside Higher Education, and from different engagement specialisms, we took stock of the system-shaking changes we are living through and developed a shared agenda and road map to help us navigate the months ahead.
Realising the value of meeting face to face, and the flexibility and accessibility provided by engaging online, Engage 2022 made the most of both worlds and consisted of two day-long events: Engage Live on 7th December and Engage Online on 15th December. 
Delegates from across the sector joined us to share their experiences and learn alongside colleagues on an inspiring and people-centred exploration of how universities can fulfil their social purpose. The events included inspiring plenary talks, interactive sessions, informal networking, and the space for smaller, focused discussion.
conference
Engage Conference 2021: Shaping ideas for change
Engage 2021 took place on 1st and 2nd December and provided the opportunity to come together to reframe the role of public engagement in higher education and set an agenda for change. We reflected on the issues we collectively faced - how the pandemic, tragedies, inequalities, movements and grass-roots activism of the last 18 months has disrupted the knowledge sectors significantly, but also opened up new opportunities to learn and re-focus the role of universities.
As well as a mix of inspirational plenaries, interactive workshops and networking opportunities, we also ran the Engage 'Unconference' for the first time – a plethora of activities and exhibits, bringing our community together in the weeks leading up to Engage to workshop ideas for change and share practice. The ideas and outcomes developed during the Unconference were shared and taken forward as part of the Engage Conference. 
conference
Engage 2020: Engagement, innovation and change
Bringing together all of those keen to support the role of public engagement in reimagining our world, the Engage Festival 2020 took place online between Monday 30th November – Friday 4th of December.
The Engage Festival was a week-long extravaganza of over 60 live events inviting delegates to explore and reimagine the role and future of public engagement, as COVID-19 redefined our world. Running from Monday 30th November – Friday 4th December, the festival had a rich programme of thought-provoking talks, interactive workshops, immersive experiences, and lots of creative ways for people to connect and network.
conference
Engage 2019: Disruption
Engage 2019 was held on the 4th and 5th of December 2019. We explored engagement as an opportunity to disrupt current ways of thinking and doing, in our universities, our research, our futures and our lives.
We were delighted to welcome Julia Unwin as a guest speaker to Engage 2019.
Drawing on her experience as Chief Executive of Joseph Rowntree Foundation, with its strong social justice agenda, and her role as chair of the recent Civil Society Futures inquiry, Julia offered a challenging external perspective on higher education's place in the world; and how we can contribute positively to society at a time of profound change and disruption.
conference
Engage 2018: Facing the Future
Engage 2018 was held on the 29th and 30th November 2018. We explored new futures for university public engagement; celebrated the NCCPE's 10 year anniversary; and took stock of the lessons learned. The conference was held in Edinburgh, one of the original Beacons for Public Engagement, and now home of the Beltane Public Engagement Network.
conference
Engage 2017: Exploring Collaboration
Engage 2017 took place on the 6th and 7th December 2017. The conference took stock of what we are learning about how to realise the promise of collaboration. Looking across the spectrum of collaborative approaches, it showcased cutting edge practice and shared the latest thinking from within higher education and beyond.
conference
Engage 2016: Inspiring Innovation
Engage 2016 took place on the 29th and 30th November 2016. Featuring the finalists of the 2016 Engage Competition, the conference celebrated the diversity of engaged practice across the UK. Encouraging new ways of thinking about engagement and how to support it, the conference provided stimulation and challenge, inspiring us to develop quality practice.
conference
Engage 2015: Engaging with Impact
Engage 2015 took place on the 2nd and 3rd December 2015. The conference teased out the dynamic relationship between engagement and impact: how can researchers find better ways of involving people from outside academia in conceiving, shaping, producing and applying powerful research? Does such engagement actually create better research? How can we find reliable ways to describe the wider social benefits that engagement can create?
conference
Engage 2014
Engage 2014 took place on the 3rd and 4th December 2014, and included a mix of plenaries, workshops, seminars and hands on sessions to bring people close to the cutting edge of public engagement – from both inside the higher education sector and beyond. Some of the UK's most creative and successful 'engagers' were on hand to share their work and the lessons they've learned.
conference
Engage 2013: Partnerships that count
Engage 2013 took place on 27th and 28th November 2013, exploring the many ways universities and their partners choose to engage together, and the agendas these partnerships serve.
Every time I attend Engage I go back to work with lots of ideas to implement and reflect upon after being inspired and challenged through the sessions.
Engage delegate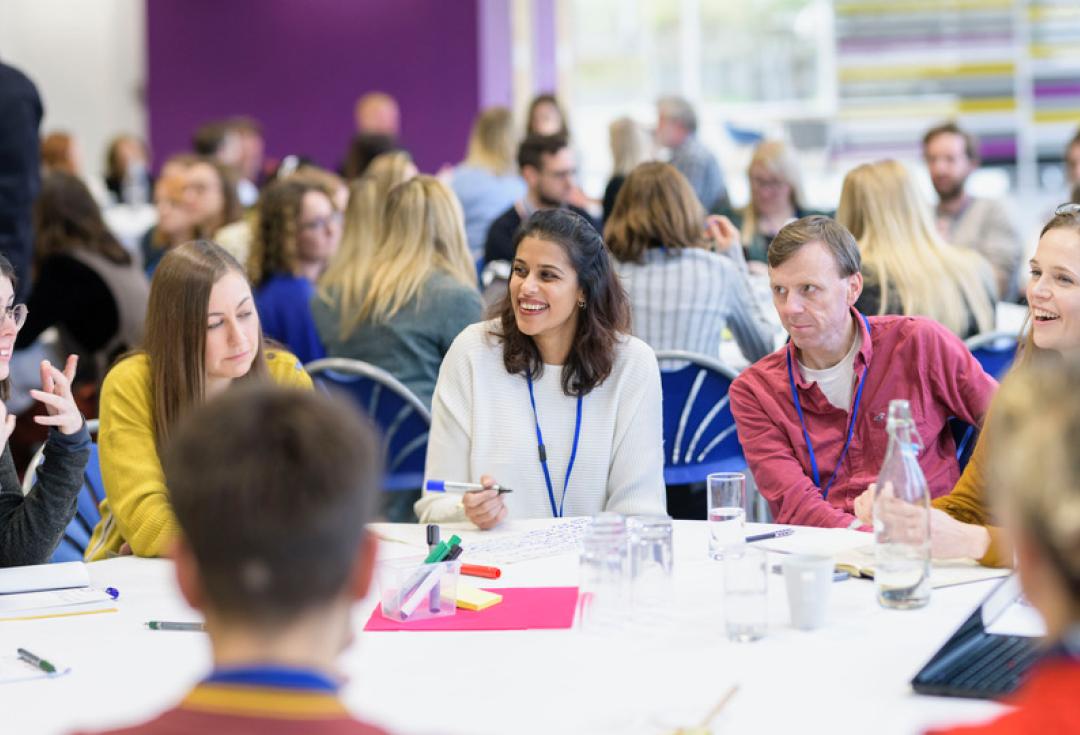 Engage Conference
The Engage Conference is an opportunity for those with a stake in public and community engagement in higher education to come together, explore new ideas, share new practice, and co-create new ways to approach ongoing challenges. Whether we come together online or in person, Engage is always lively, informative and provocative – and never the same conference twice.