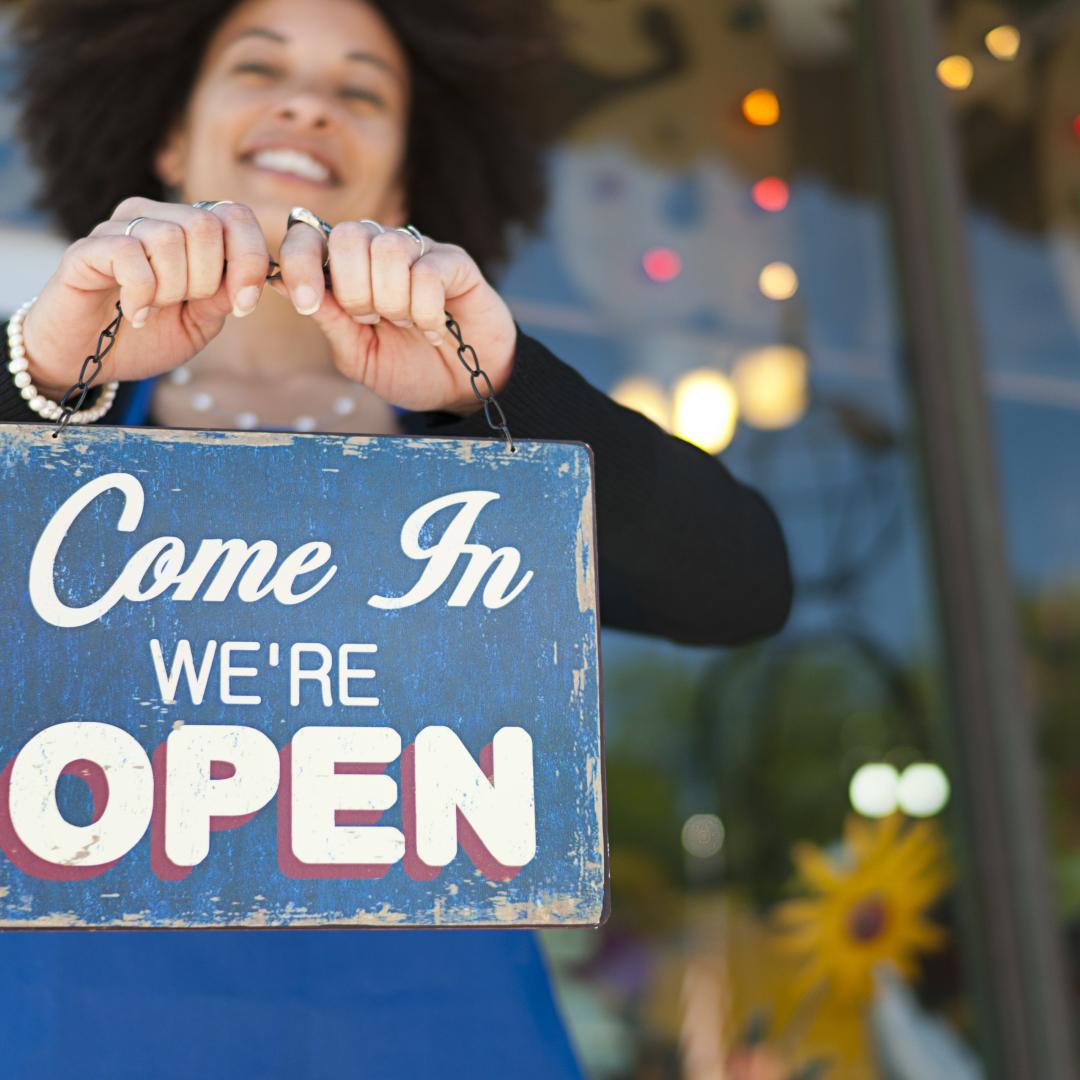 Strategy and Leadership
updated on 18 Oct 2023
8 minutes
Strategic leadership of public engagement requires vision and determination, and an understanding of how to change institutional culture.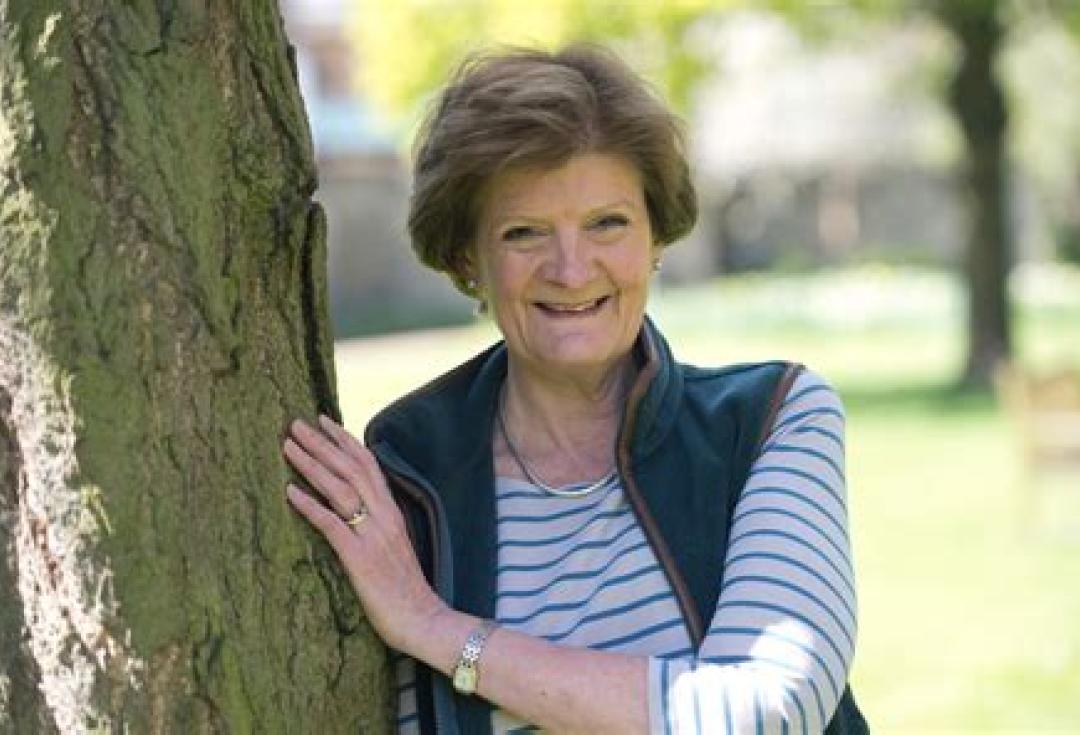 We've taken the National Trust down the road from being what I call an 'arms closed' organisation to an 'arms open' organisation. We have needed to learn to love people as much as we love places.
Fiona Reynolds
Director General National Trust (2001 – 2012)
Define your ambition and scope
Fiona Reynolds described the Trust's ambition as learning to be less egocentric:  
'We wanted people to see the Trust not as the end but as the means, the facilitator, enabling people to enjoy and love and share in special places'. 
Given the increased need to engagement with society, how can universities recognise and realise the potential of engagement and build a more 'engaged' and inclusive culture? Whether you are at the start of the journey, or already have embedded engagement across core aspects of your institution, there are some key focal points you may want to consider.  
As you develop your approach to public engagement, you might want to focus on just one of these areas – or you might want to try to build a joined up and aligned approach across all of your operations. The NCCPE has produced resources to help you navigate each of these domains – and to develop the strategic leadership to align your efforts across the institution. 
One thing it is vital to understand is that this will not be a quick fix: there will be 'hotspots' where there is excellent engagement already in place, but to build this systematically across your operations will take a long time. 
Public engagement with research
Long before the NCCPE was established, researchers have been committed to opening up research and finding meaningful ways to involve the public. This might be through actively involving people as participants in the research process, or through finding creative ways to share research findings. The last 15 years have seen research funders increasingly valuing and incentivizing this kind of activity, and the impacts that it can realise.
Knowledge exchange
Public engagement is an integral part of how universities ensure that society benefits from and gets involved in knowledge creation and application. This is recognised by the fact that Public and Community engagement is one of the 7 perspectives in the Knowledge Exchange Framework. 
Engaged teaching and learning
Public engagement can animate all areas of a university's academic practice, including the student experience. Many universities provide students with opportunities to learn and research 'outside the classroom', building citizenship and employability, whilst contributing to their degrees, and creating societal value. 
Civic and social responsibility
It is not only academic practice that can be made more open and inclusive. All of a university's activities and behaviours – its procurement and employment processes, the openness of its facilities, its commitment to its location, its civic partnerships and convening role – can be enhanced by embedding public engagement.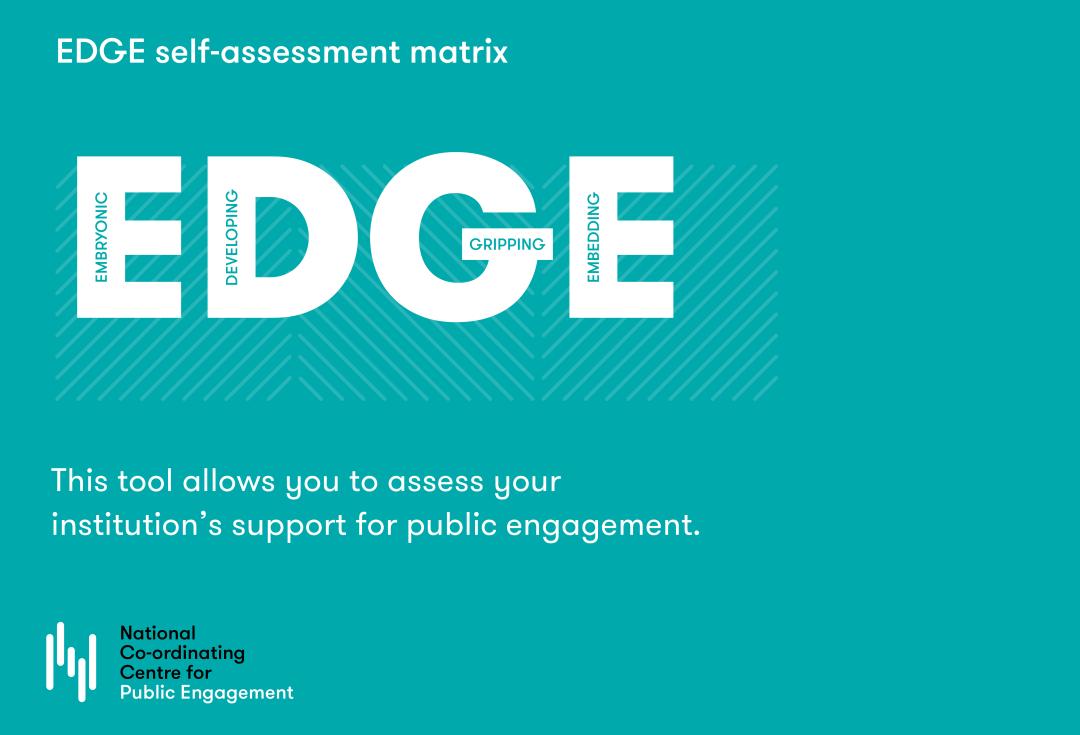 As a PVC and more recently as a vice-chancellor of two universities, I have found the NCCPE's EDGE tool an incredibly powerful framework to use with colleagues to take stock of our support for public engagement and to work out where to focus our precious time and resources to make the biggest difference.
Karen Stanton
Vice Chancellor Solent University
Culture Matters
After ten years at the helm of the National trust, Fiona Reynolds reflected on their change journey:  
The whole process has been exhilarating but it hasn't been easy. Many staff and volunteers struggled with (and some still do) this idea of engagement. Many of them feel that the Trust's core purpose is to look after special places and special collections and all this people stuff is nice but not core.
Whatever your ambitions for public engagement, you will need to factor in the influence of culture on your plans. There's a familiar saying, 'culture eats strategy for breakfast'. Research culture is now a major focus for funders and university communities: there is an increasing understanding that a transformation is needed if universities are going to become more open and engaged. 
There are likely to be a number of ways in which your current academic culture inhibits public engagement which will need to be tackled. 
Cultural barriers include the pressure to publish; the lack of time afforded to engagement within workload planning; a lack of reward or recognition for those involved; the lack of funding available to work in sustained partnerships with community organisations to co-create programmes of work; and the short-term nature of grant funding. Some of these challenges can be addressed within the university, whereas others need to be tackled in partnership with funders and policy makers. 
It is important to bear these cultural factors in mind – but also, to not be overwhelmed by them. The NCCPE has many years practical experience helping universities to plot a 'culture change' journey, and key to this is our EDGE self-assessment tool. 
Build solid foundations
I spent years going round the country, talking to staff and volunteers, trying to  win people round to this radical new way of thinking and helping them to engage in  the debate. (Fiona Reynolds) 
What any leader involved in change processes like this quickly learns is that - the process can't be rushed. The NCCPE has been closely involved with many UK universities, from small specialist institutions to huge research-intensive organisations, each taking their own journey to better embrace and embed support for public engagement.  
In our experience, universities will often have developed pockets and silos of activity, but with no overarching narrative and strategy to make it greater than the sum of its parts, or as sustained and impactful as it could be. With increasing pressure on university finances, it is also vulnerable to cuts if it isn't intelligently embedded and integrated with your 'core business'. 
Our self-assessment framework, the EDGE tool, is a key framework to help your planning. Based on learning from the Beacons for Public Engagement – and broader learning about culture change – the EDGE tool provides a quick way to allow people to assess how well they think their institution is doing, and to plan for incremental change. The EDGE tool identifies three core foundations that institutions need to have put in place to deliver effective support: 
A sense of purpose
It commits to public engagement in its institutional mission and strategy
It supports leaders and champions across the organisation who embrace public engagement
It communicates consistent, clear messages to validate, support and celebrate it
Well focused support
It supports and coordinates the delivery of public engagement
It recognises and rewards staff involvement within recruitment, promotion, workload plans and performance reviews, and celebrates success with awards or prizes
It provides opportunities for learning and reflection
Investment in people
It ensures that all staff – in academic and support roles – have opportunities to get involved
It proactively includes and involves students
It actively supports the involvement of the public and of organisations external to the HEI
It is committed to ED&I
Build a shared vision
In many ways, what we have been doing is reuniting that nineteenth century purpose with a twenty-first century sense of mission and rearticulating the values of the  organisation in those terms (Fiona Reynolds). 
So what advice do we offer to leaders in universities about how to develop a strategic approach to embedding public engagement? 
To take colleagues with you on this long and challenging journey, you need to be able to ground your 'call to action' in a robust vision and rationale. For many universities this will involve looking back to your founding principles (as it did for the National Trust), and reconnecting with the original public purposes of your university. But public engagement is also future facing: it's a way of re-orienting your university to the increasing demands for a more open and inclusive sector. It is a way of connecting staff and students across university with a shared mission, built on strong values. 
But strategic leadership of public engagement is challenging, as the National Trust example helps to illustrate.
At its core, public engagement describes a mindset which values and prioritises our relationships with people outside academia. As such, it challenges many engrained practices and behaviours in the HE sector.   
Trying to manage it is therefore challenging – requiring strong vision, excellent people skills and a pragmatic and practical approach to seizing opportunities and achieving tangible 'wins'. It demands a matrix approach to management, with different leaders in the organisation taking responsibility for different facets of the university's engagement ambitions. 
It is vital to work collectively to build a shared vision for public engagement and its contribution to their institution. Done with conviction and care it can help you to realise a more inclusive approach to the creation and sharing of knowledge and to play a more committed and valued civic role. 
The NCCPE is here to help. Explore our various tools and resources below to help you on your strategy and culture journey. 
Final takeaway
The best laid plans...
Anyone who has taken leadership for public engagement has learned that flexibility is vital – always be prepared to adapt your plans to seize opportunities or to divert around round blocks.
Where next?
Resources to help you understand the context for culture change, and how your practice can best navigate it.