The Community Action Forum: why partnership with community organisations is a must
Grete Smith and Steven Seymour highlight why they feel that ongoing partnership with local community and third sector organisations is crucial for universities.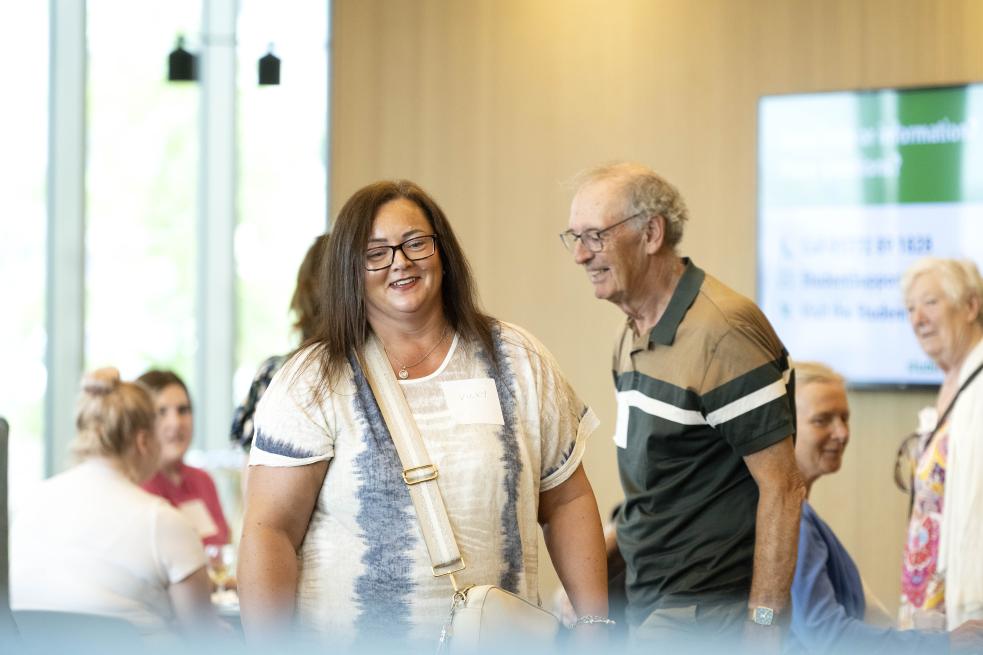 15 / 09 / 2023
Creating the Community Action Forum (CAF)
The Community Action Forum (CAF) was created in 2019 when several departments within the University of Central Lancashire (UCLan) that worked with community groups came together to offer a neutral space where local organisations were able to interact with each other and maintain links with the University. These departments, including Comensus, the Centre for Volunteering and Community Leadership (CVCL) and the Public Engagement team recognise the value of forging closer links with representatives of the third sector and local community, especially when these links translate into learning opportunities and experiences for our students. As individuals, our capacity and available time is varied throughout the year, so being in a group spanning the institution and beyond is helpful - when someone has less time, someone else may have more.
Each department brought some useful prior experience to CAF. Comensus regularly facilitated workshops and forums for community groups through the Community Engagement Group, and CVCL held regular meetings of the Community Action Lab. However, this highlighted some overlaps in our work, and we realised we often worked with the same organisations in and around Lancashire. Developing one networking group rather than several seemed to be a practical approach to more efficient internal collaboration.
Motivations for creating the CAF
We had a number of motivations for creating the CAF, both at a professional and personal level.
We understand the important role that universities can play in their place, and it has become second nature for us to form and maintain relationships to drive that work forward. When compared to the ever-shifting landscape of the third sector, universities have a degree of permanence and can act as civic anchor providing support and recognising societal need. At a practical level the CAF can help us enact this role more effectively, but this work is often value-driven too, which to a large extent helps sustain the input from colleagues.
The networking potential is often cited as one of the most significant benefits for CAF members. Small organisations, charities and other third sector organisations have reflected that they value the opportunity to reach out, be given a local platform to showcase their work and stay connected to other similar organisations in order to access and disseminate information and sector specific knowledge.
Sustaining the CAF
University of Central Lancashire affirmed its commitment to this agenda back in 2019, when it articulated that genuine and meaningful relationships with the communities around us are vital. This recognises the benefits of nurturing and maintaining relations with local community organisations beyond the possibility of having a local social and economic impact. Student learning is enhanced by having independent contributions and real-life case studies and scenarios. Future professionals benefit extensively from a good understanding of all the different constituents of society, the local status quo and local need. The current social and political climate mean we need each other more than ever, to share resources, our time, experience, equipment, understanding and beyond.
Looking to the future, a question that we often consider is: what are the benefits for community groups and third sector organisations who continue to be part of networks supported by universities? Here, at UCLan, we ensure that members are aware of involvement opportunities with students or opportunities offered by other local organisations through our Microsoft Teams site. Furthermore, the themed Forums, which are organised once a semester, are designed as a platform for members to showcase their services, expertise and to exchange good practice. The CAF also offers development opportunities and training through its members as well as the institution. During the Covid19 lockdowns in 2020 – 2021 there was an added dimension of an online peer support network, so community, charity and third sector organisations could still draw on the support and resources that they might otherwise have struggled to access.
The university has been running groups like this for many years and the CAF is four years in the making and continuing to grow. We think this shows not only a want, but a need for groups like this.
What other examples are there of how higher education institutions can maintain meaningful partnerships with local community groups, charities and third sector organisations? Share them with us via the Comments section of this blog.