Four institutions awarded Gold and Silver Engage Watermarks
The University of Birmingham, University of Strathclyde, Wellcome Genome Campus and University of Manchester have been awarded the 2018 Engage Watermark awards.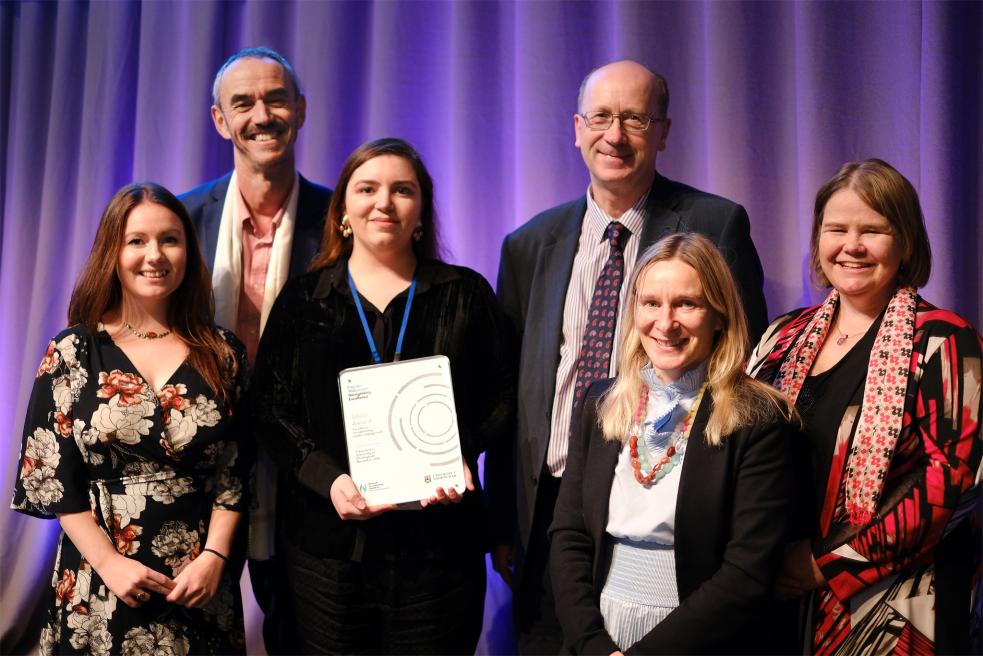 The NCCPE is delighted to announce that four UK higher education and research institutions have been awarded gold and silver Engage Watermarks, in recognition of their strategic support for public engagement. The Engage Watermark is a charter mark for universities that assesses their support for public engagement across all aspects of their work.
The University of Birmingham, University of Strathclyde and Wellcome Genome Campus have each been awarded a Silver Watermark, and the University of Manchester – one of the original Beacons for Public Engagement – has been awarded a Gold.
Applying a rigorous assessment involving staff and students from across their campuses, and partner organisations working with them, the Watermark award recognises the strategic support for public engagement across each organisation, as well as the plans to develop this work in the future.
University of Birmingham: Silver Award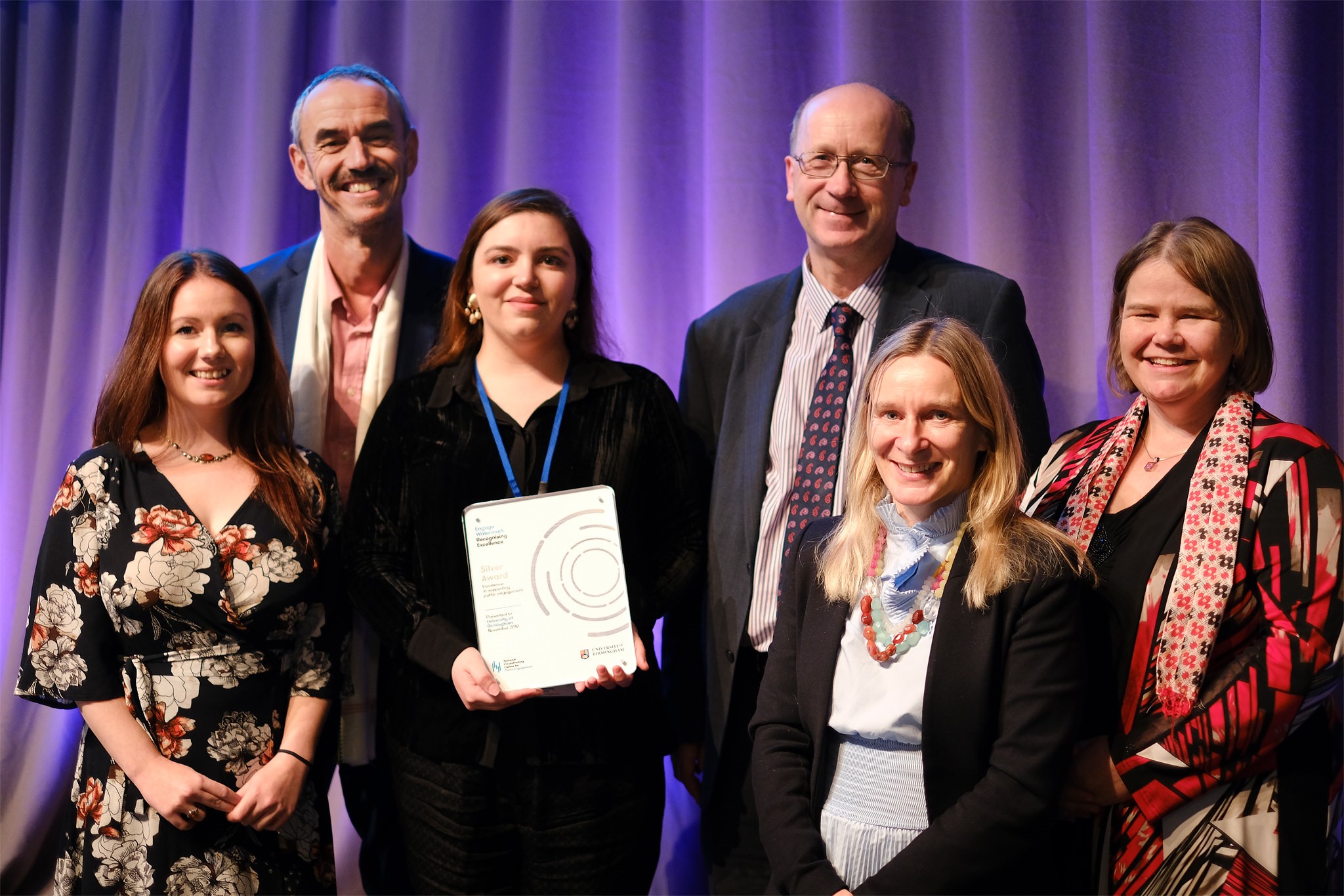 Commenting on the University of Birmingham's award, NCCPE Director Paul Manners said how impressed the assessors were with the level of support for public engagement at the university:
"Winning a silver Engage Watermark is a really significant achievement. It demonstrates that the institution has made real progress in addressing its level of support for public engagement and has put an action plan in place, and appropriate investment, to build momentum and address any areas of weakness.

"We found a high level of institutional commitment to further improvements; flourishing activity in a range of schools and settings; a really talented central team working with strategic purpose and intent; and support for engagement increasingly being built into the university's systems and processes.  As one of Birmingham's senior leaders told us, 'the time for engagement has come' – and we look forward to following their progress in the years ahead."
Professor Sir David Eastwood, Vice-Chancellor at the University of Birmingham, said:
"Innovation and engagement are at the heart of everything we do in Birmingham. We are committed to engaging with a wide variety of publics to improve the design and delivery of research and learning, exciting people about knowledge and discovery, and ensuring that our work makes an impact.

"We are enormously proud to have been awarded a Silver Engage Watermark and see it as a great opportunity to further develop our commitment and excellence in public engagement."
University of Strathclyde: Silver Award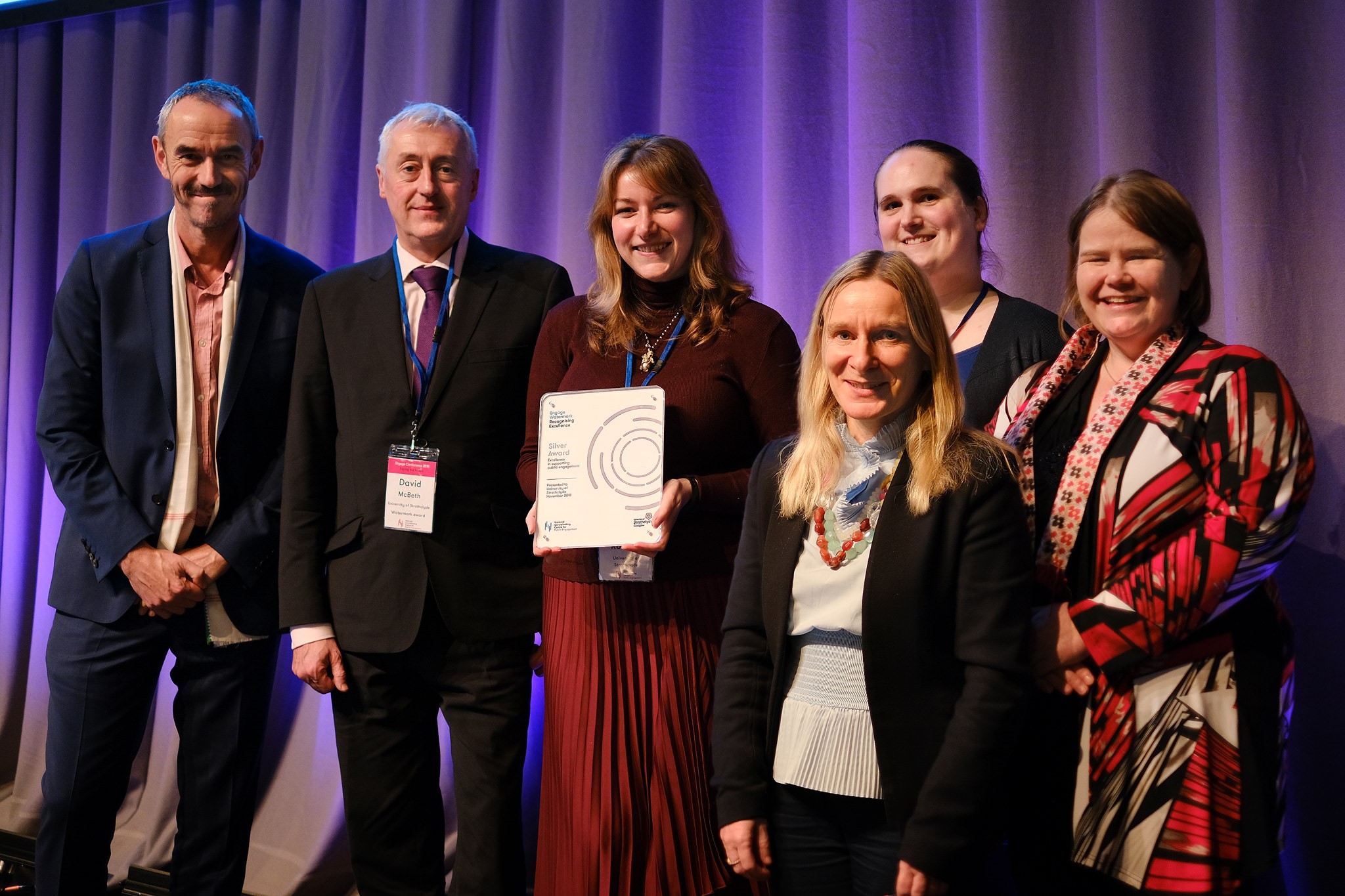 Paul Manners, Director of the NCCPE, said:
"We are delighted to be able to award the University of Strathclyde a Silver Engage Watermark. Engagement with the public is central to Strathclyde's ethos and staff clearly take great pride in the university being a 'place of useful learning', with public engagement at the heart of their mission as a socially progressive institution. 

"We were delighted to see how supportive the Principal and members of senior management are, and to see the host of opportunities for researchers to get involved, to access high quality support and training, and to get recognition for their work. We look forward to working closely with the university as they build on these fantastic foundations."
Professor Sir Jim McDonald, Principal and Vice-Chancellor of the University of Strathclyde, said
"Engagement is not froth here, or cosmetic –it is engrained.  It is part of the 'Strathclyde way'."

"And Professor Tim Bedford, Associate Principal, said "We saw the Watermark process as a great opportunity to get advice about our vision for public engagement and how we can better communicate with our communities."
Wellcome Genome Campus: Silver Award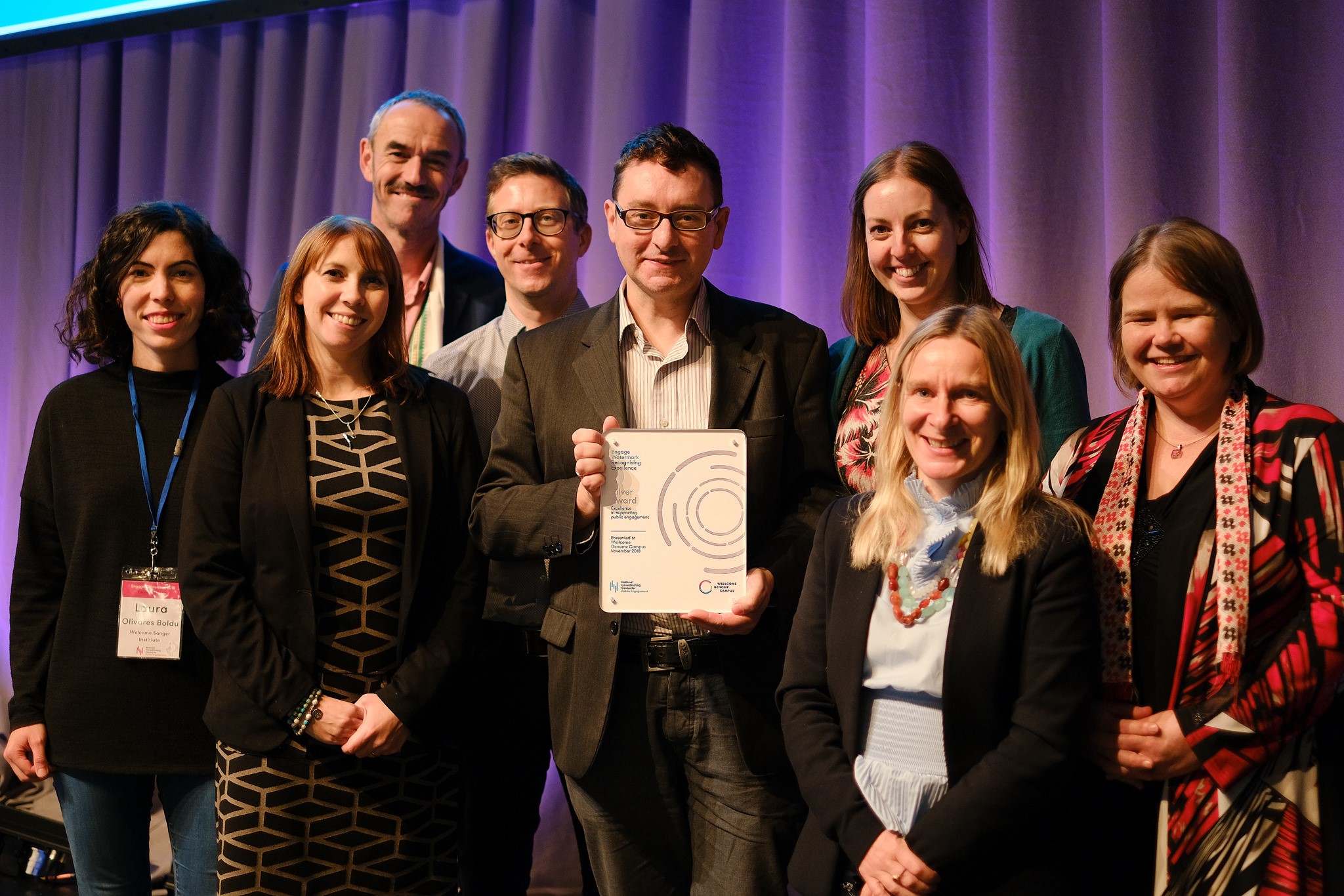 Paul Manners, Director of the NCCPE, said:
"Wellcome Genome Campus richly deserves its Silver Award.  There is a long history of public engagement activity at the campus, with dedicated staff, significant investment, and many opportunities for staff and students to become involved.

"Recently, there has been a big push to develop a joined up approach across the different centres based on the campus, and this work is really bearing fruit. The leadership team see public engagement as an essential part of the campus, and the future for public engagement looks very bright with such talented and committed people involved."
Dr Julian Rayner, Director of Wellcome Genome Campus Connecting Science, said:
"Genomics is rapidly becoming part of people's everyday lives, and it's our goal to enable everyone to explore this deeply personal science. We've been working hard to embed a culture of public engagement across the full range of staff and students on the Wellcome Genome Campus.  Achieving this Silver Watermark is a fitting testament to the efforts of everyone and our future plans for public engagement across the campus."
The University of Manchester: Gold Award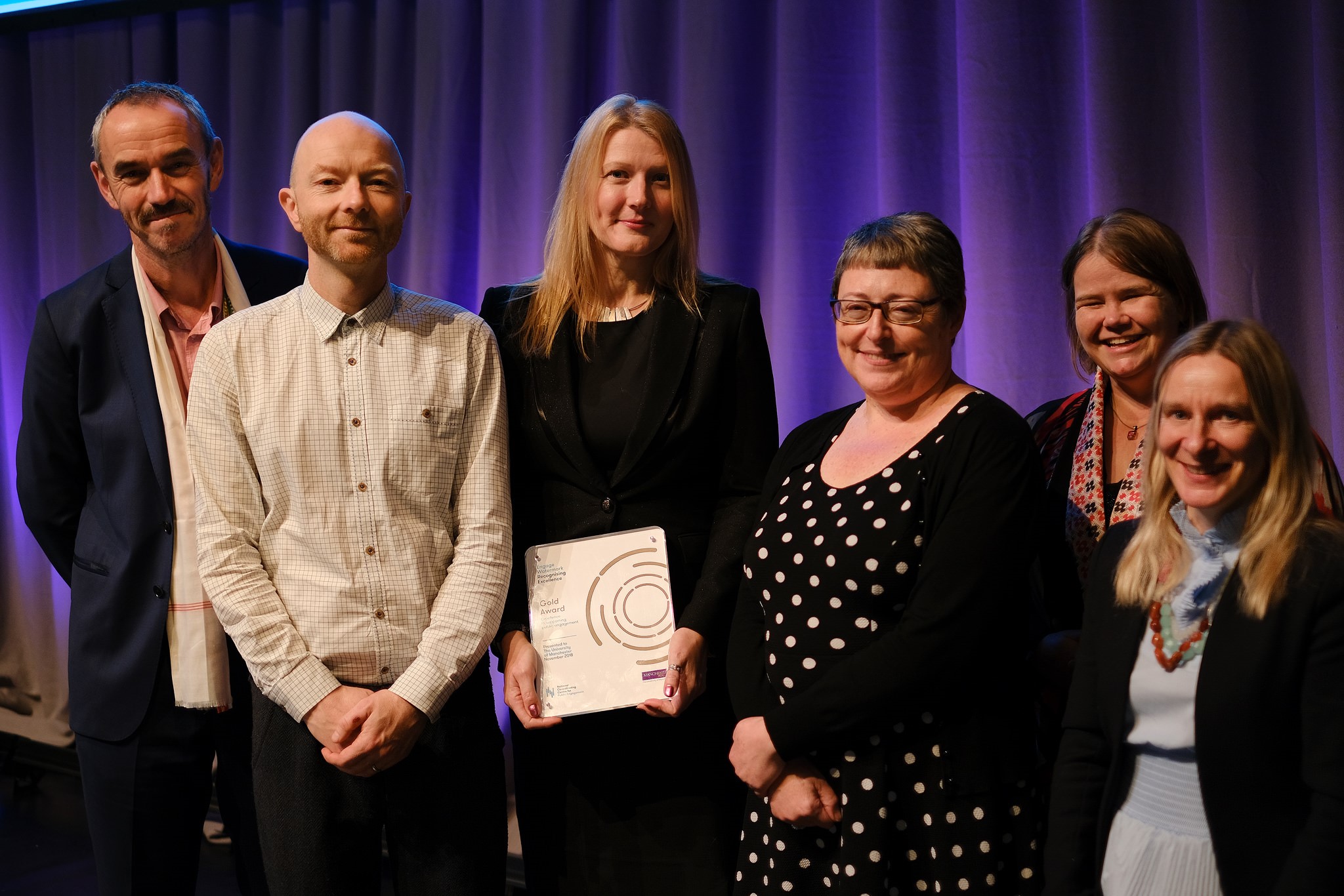 Paul Manners, Director of the NCCPE, said:
"Winning a gold Engage Watermark is a significant achievement. It is the highest honour that can be awarded to an institution at this stage of the process, and recognises exceptional strategic leadership of public engagement; high standards of professional support; and excellence in partnership working. 

"It also evidences that the institution has a profound grasp of challenges ahead and of areas of relative weakness, with a commitment to addressing these.

"The University of Manchester richly deserves its Gold Engage Watermark. The university has been a beacon of excellence for public engagement for many years – with superb leadership and a sector-leading approach to supporting engagement across the institution.  The university's commitment to 'making a difference' through its public engagement is an example to all – and we hope they will inspire others to do the same."
Professor Dame Nancy Rothwell, President and Vice-Chancellor of The University of Manchester, said:
"I am delighted we have been awarded a Gold Watermark for our work on public engagement, which is a key part of our social responsibility agenda. This recognises the excellent track record we have for delivering and supporting public engagement and our ambitious plans to embed this work further."