Glasgow Caledonian University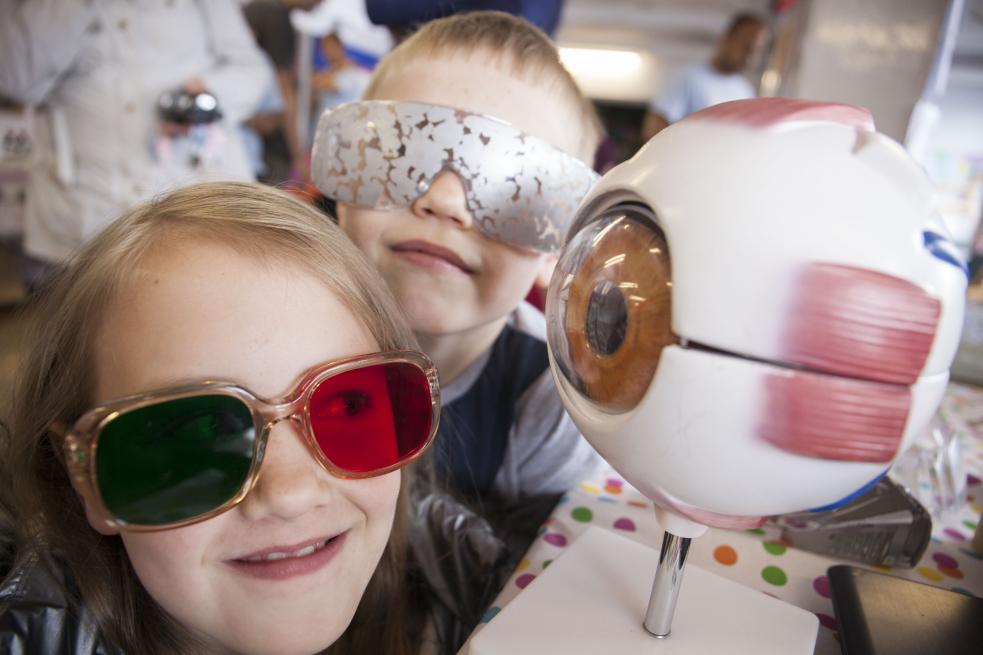 Why we've signed the Manifesto
"We aim to contribute to society in a manner that embraces yet goes beyond the traditional role of a university. Glasgow Caledonian University's For the Common Good commitment is brought to life and delivered by students and staff across academic schools and departments. Being a signatory to the 'Engaged University' Manifesto is a natural extension of our mission."

GCU Principal and Vice-Chancellor, Professor Pamela Gillies CBE, FRSE
Our approach to public engagement
Glasgow Caledonian University has a long and rich heritage of Community and Public Engagement (CPE) which is embedded in our core activity across our three campuses in Glasgow, London, and New York at a local and global level. This longstanding commitment to working in partnership with people in their communities decisively strengthens research impact and quality for knowledge exchange. CPE enriches the student experience and fulfills the University's Common Good mission in many different ways.

GCU formalised our commitment to Community and Public Engagement (CPE) in 2012 by signing the National Coordinating Centre for Public Engagement's Engaged University manifesto and with the strategic development of Community and Public Engagement. The overall aim of GCU's strategic approach to Community and Public Engagement is: To create the evidenced-based conditions for meaningful and sustainable engagement for The Common Good.

This aim is operationalised through the following five impact goals:
Engaged Culture – supportive infrastructure at GCU
Community Engaged Learning – CPE within the Common Good Curriculum
Engaged Research –co-created and meaningful outputs
Sustainable Engagement - reciprocal and equitable partnerships 
Visible Engagement – connections and communication
Our public engagement hallmark
Engaging globally, locally and virtually for The Common Good
GCU's CPE activity for Glasgow Science Festival and GCU's Research Week in June 2018 included 15 events and 54 activities, in 7 venues and involved 137 GCU staff, 138 GCU students, 71 community/research partner volunteers and engagements with 1310 members of the public. Launched by First Minister, Nicola Sturgeon in her capacity as MSP Glasgow South, GCU's inaugural Community Science Day aimed to inspire young people about the difference they could make to the world of STEM in the future. It brought research to community and facilitated links for future collaborations.
The organisation and delivery of this event summed up our approach to engagement as it was in partnership with a number of public, private and third sector organisations and was delivered by staff and students from across the university who were supported centrally. Contributing to such activities for our students is part of the Common Good Curriculum. This centres on providing opportunities to all of our students, within and outside the curriculum, to develop the GCU Common Good Attributes, to equip them with the confidence and capacity to make a positive difference to the communities they will serve and address societal challenges outlined in the UN Sustainable Development Goals.
Our public engagement talking point
During consultation with external organisations in 2016 as part of a refresh of the CPE strategy, the issue of power imbalance came up as a challenge to engagement. This connects to the need for reciprocity as many were frequently left feeling exploited by relationships with universities. They stated 'dominant discourses' and 'personalities' affect community engagement. Examples included research agendas and the political problematic of 'not listening to evidence'. Structural issues and the relationship to the state were identified such as the 'cultural rhetoric of top vs ground'. 

It was felt this impacted upon the community who remain 'intimidated and skeptical' regarding what universities do and how research is used. Many organisations reported that they felt that the HEI got much more out of the partnership than they did. The regularity of this occurrence made them much less likely to engage in future

One solution we have found to this imbalance and have a true partnership of equals is to share the funding between university and community and we have had to adapt our funding structures to make this happen. However we would be interested in other ways universities or organisations have overcome this barrier to true partnership working.
Our public engagement people
A woman that makes things happen.
Susan Grant, Community and Public Engagement Coordinator, @GCUEngagement 

Since 2003 Susan has used her expertise to build reciprocal and sustainable partnerships with community organisations in Glasgow. She is well known, respected and most importantly trusted by the communities she engages with on behalf of GCU. She also supports staff and students across the University as they develop their skills and expertise as community engaged learners, lecturers and researchers. The cultural engagement and common good opportunities and shared benefits which arise from these partnerships has inspired and sustained her longstanding engagement. She believes that 'bringing in' community to influence the work going on at GCU is for the benefit of all involved. 
Contact
Susan Grant, Community and Public Engagement Coordinator